It is true that slow websites are unable to engage visitors, and as a result, their revenues suffer. It's because people are impatient and abandon slow websites. According to various studies, if the website takes more than 3 seconds to load, the bounce rate of the website will increase. This will eventually have an impact on your eCommerce store's conversion ratio.
Page speed affects your website's performance in every aspect, from user experience to search engine optimization. A one-second delay in page response can result in a 7% loss in conversion and 11% fewer page views. As a result, retailers should focus on improving the speed and performance of their Magento stores. Optimizing your Magento store's page speed is a certain way to boost your overall revenue. However, before you put in an effort to improve the performance of your store, you should see how your website is currently performing.
How Fast is your Magento Store, Check out these Tools
 There are both free and paid tools available to help you to test the speed and performance of your website. These tools enable you
To monitor load Time

Identify Issues

Compare your e-commerce website with your competitors.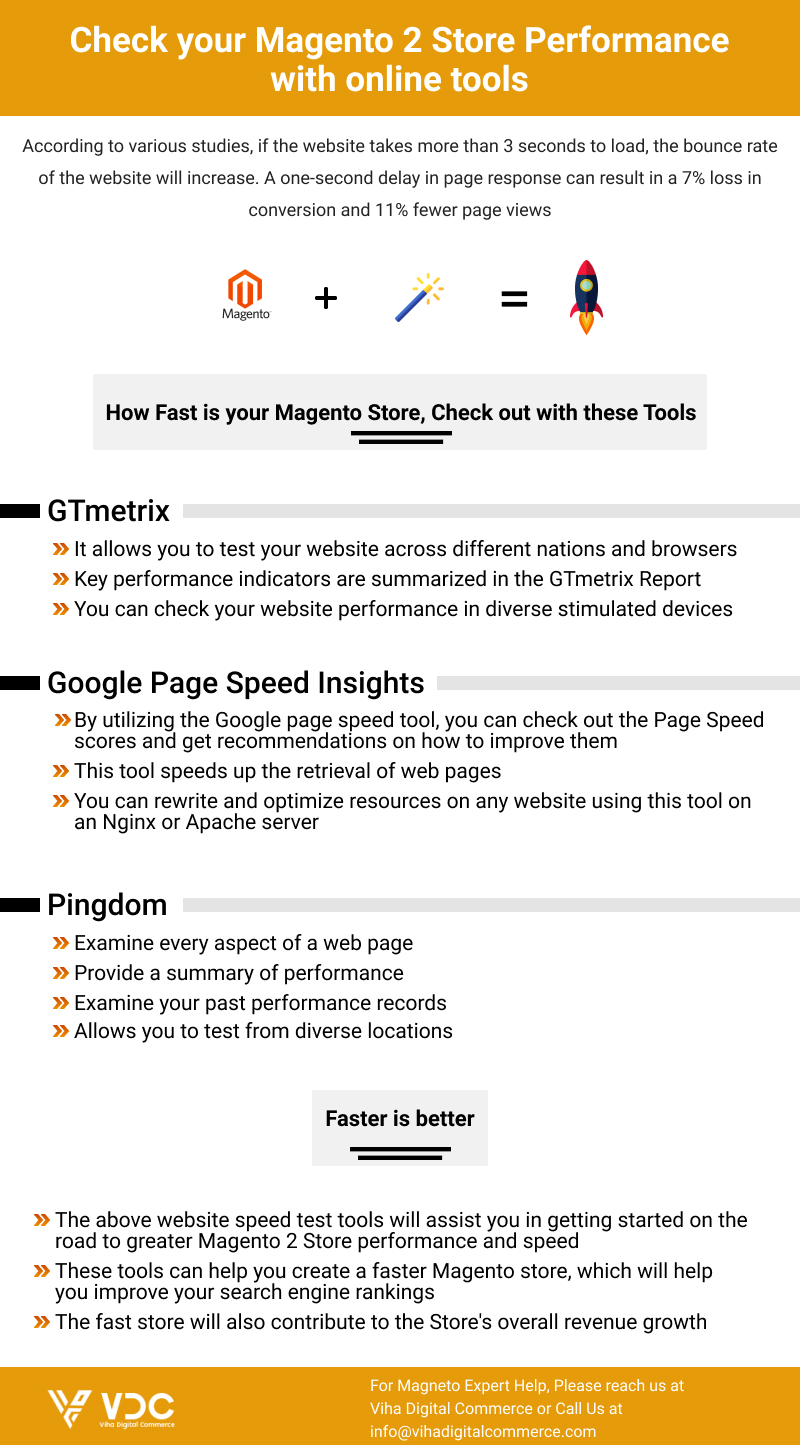 GTmetrix: 
GTmetrix evaluates the performance of a website and offers suggestions for improvement. It allows you to test your website across diverse nations and browsers. GTmetrix is a free tool that provides an in-depth analysis of how fast your website loads.
Key Features of GTmetrix:
It allows you to test your website across different nations and browsers.

 Key performance indicators are summarized in the GTmetrix Report.

Website performance can be tracked and visualized utilizing monitoring tools and graphs.

You can check your website performance on diverse simulated devices.
 In order to measure your Magento store Performance at GTmetrix, you need to visit the link: https://gtmetrix.com/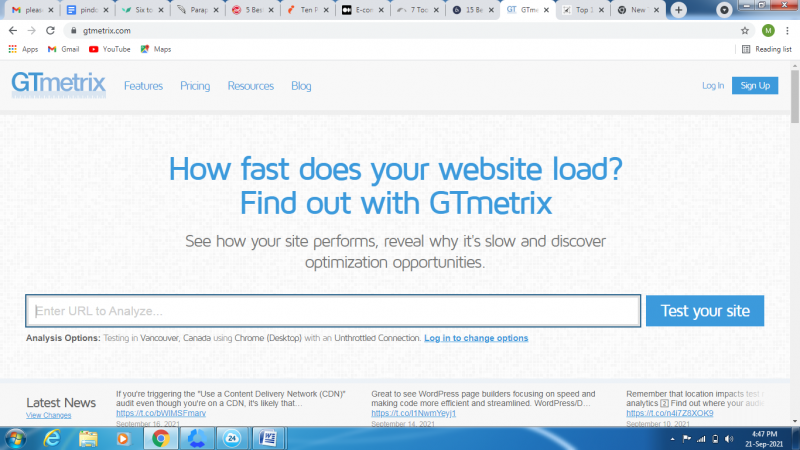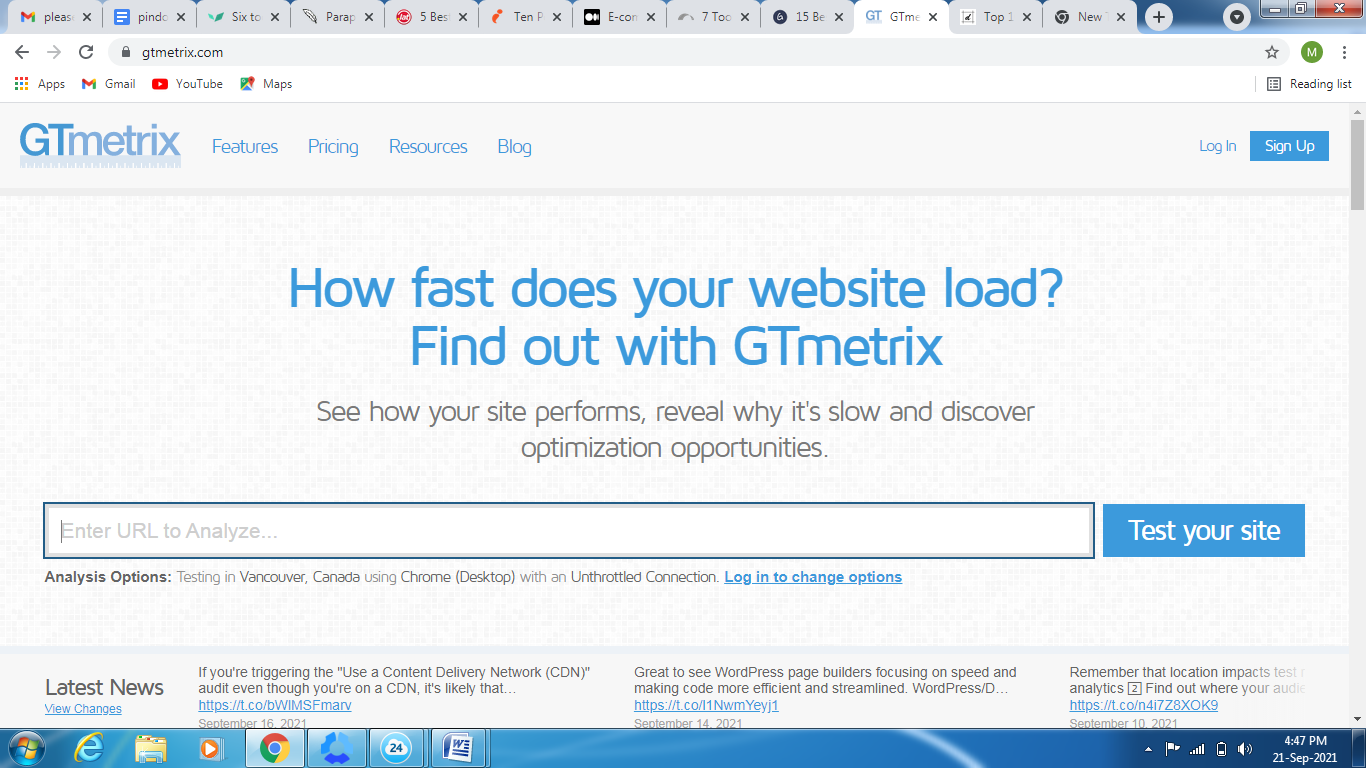 GTmetrix tool is quite simple to use. For measuring your Website performance,
Enter the URL of your store

Click Test your site
And your Test results will be displayed on the screen within a few minutes. Facing a low score in GTmatrix and want to improve? Check out our in-depth guide on How to get a Grade Score in GTmetrix for Magento 2 Store?
Google Page Speed Insights:
 Page Speed Insights evaluates a website's page speed on mobile as well as desktop devices. It retrieves the URL twice, once with a mobile user-agent and once with a desktop-user agent. Basically, it utilizes two parameters to measure the overall performance of the Website. The Page Speed Insights score goes from 0 to 100. A higher score is preferable, and a score of 85 or greater indicates that the website is performing well.
Key Features:
By utilizing the Google page speed tool, you can check out the Page Speed scores and get recommendations on how to improve them.

This tool speeds up the retrieval of web pages.

You can rewrite and optimize resources on any website using this tool on an Nginx or Apache server.
To measure the performance of your website with Google page speed,
  You should visit https://developers.google.com/speed/pagespeed/insights/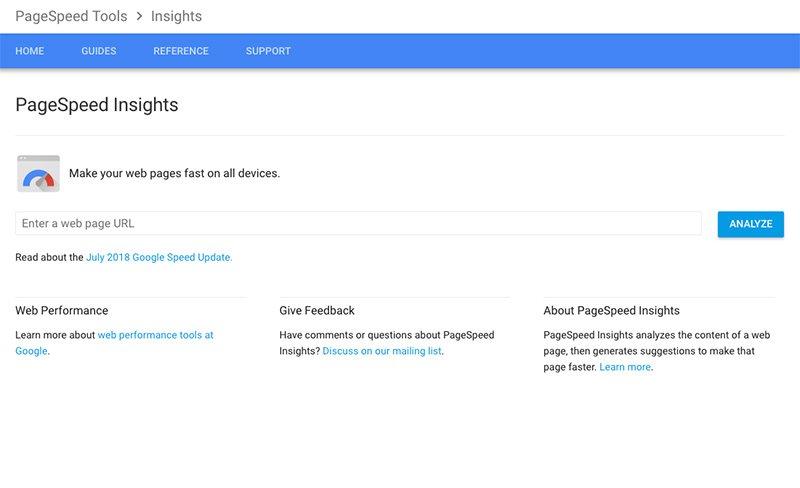 The above page will be displayed on your screen, after visiting the Google page speed insights website. This tool is quite convenient to use. 
For measuring your Magento Store Performance with Page speed insights, 
Enter  website URL

And click on Analyze
Within a few minutes, your website score will be displayed on the screen along with the diverse recommendations to improve the overall performance of your website but still confused about how to improve it? Don't worry, check out our in-depth guide on How to get a 90+ Google PageSpeed Insights in Magento 2?
Pingdom:
Pingdom assists you in determining the speed at which your web page loads. It is designed to assist you in making your site faster by identifying what aspects of a webpage are fast, slow, too large, and so on. This tool aids in effectively monitoring web performance, with the goal of increasing the page speed of diverse websites.
Key Features:
Examine every aspect of a web page.

Provide a summary of performance

Examine your past performance records.

Allows you to test from diverse locations
To Measure your Magento store's performance at Pingdom,
You will need to visit  https://www.pingdom.com/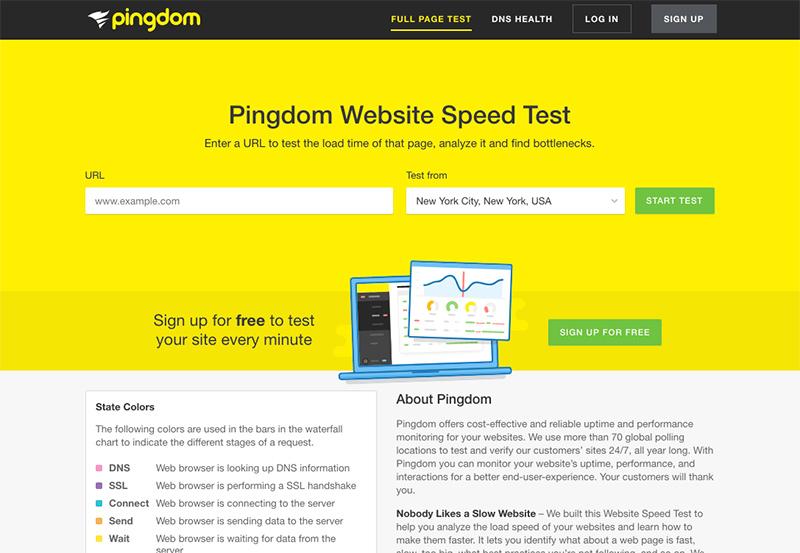 Pingdom is an easy and accessible tool for testing your Magneto store performance from diverse locations. You can measure your website performance at Pingdom by following the steps below
Enter website URL

Enter the Nearest location

Click on Start Test
Your Test results will be generated within a few minutes. Facing a low result in Pingdom and want to improve? Check out our in-depth guide on Speed up your Magento 2 Store with Pingdom
Faster is better
The above website speed test tools will assist you in getting started on the road to greater Magento 2 Store performance and speed. These tools not only help you identify bottlenecks in your Magento store, but also give you advice on how to enhance the store's efficiency and speed. These tools can help you create a faster Magento store, which will help you improve your search engine rankings. The fast store will also contribute to the Store's overall revenue growth. So don't waste any more time and begin testing your website using the tools given above.
For Magneto Developers Help, Please reach us at Viha Digital Commerce or Email Us at info@vihadigitalcommerce.com.
Thank you.