Migrate Your Store to Shopify – the Best
E-commerce Store Platform With Our
Sophisticated Shopify Migration Services
Migrate Your Store to Shopify – the Best E-commerce Store Platform With Our Sophisticated Shopify Migration Services
Elevate Your Store With Our One-stop-shopify
Migration Services. No Hassles, No Mistakes.
Elevate Your Store With Our One-stop-shopify Migration Services. No Hassles, No Mistakes.
Shopify Migration Gurus You
Need and Deserve
Shopify Migration Gurus You Need and Deserve
Developing and Creating a New Online Store Can Be Quite Easy When Compared to Migrating Stores From One E-commerce Platform to Another. The Process is Tough as It Involves Many Intricate Details and Technical Challenges That Require Expert Knowledge in Order to Be Successful. Our Team Provides Exceptional Shopify Migration Services That Minimize Downtime and Guarantee Satisfactory Results Complemented by a Full Scope of Support.
At Viha Digital Commerce, Our Shopify Experts Are Ready to Provide You With Tailored Solutions for All of Your Ecommerce Store Migration Needs. Whether the Task is to Migrate From Woocommerce to Shopify or Magento to Shopify, or Any Other Platform, We Have the Capability and Experience Required to Make It a Seamless Transition.
We Understand How Precious Time is, and That's Why Choosing Viha Digital Commerce as Your Go-to Ecommerce Store Migration Specialist Will Provide You With the Added Convenience of Obtaining Timely Support Whenever Needed. Connect With Our Shopify Developers Now and Gain Access to the Expertise Offered by One of the Best Shopify Migration Companies Around − Your Satisfaction is Guaranteed!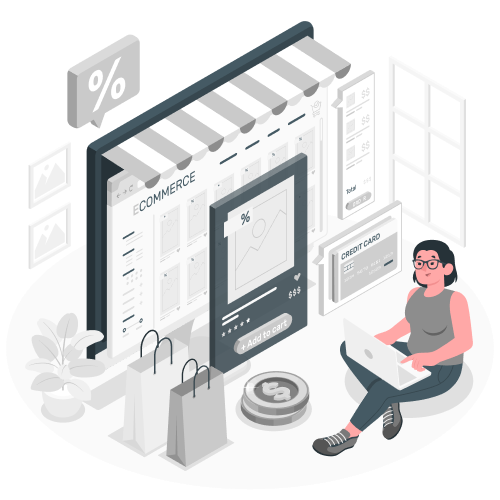 Dedicated Shopify Experts
Looking for Expert Assistance With Your Shopify Store? Viha Digital Commerce Has a Team of Dedicated Professionals Ready to Help. From Optimizing Your Store to Increasing Sales, We've Got You Covered. Contact Us Today for More Information.



Migrate to Shopify With Ease: Expert Shopify Migration Services
Don't Waste Time With a Difficult Shopify Migration Process — Let Us Take Care of It. We Make Transferring Stores From Volusion, Squarespace, and Other Platforms Easy, So You Don't Have to. Our Shopify Developers Will Transfer Ecommerce Stores in a Timely Manner With as Little Downtime as Possible, Allowing You to Get Back to Focusing on Your Business. Take Advantage of Our Shopify Migration Services and Make the Transition Efficient and Stress-free.

All Products, Including SKUs, Descriptions, Images, and More Are Transferred.

Attributes About Products Such as Colors, Sizes, and Material Will Be Moved Over Too.

Variants of a Product Related to Its Attributes (E.g., Different Colors or Sizes) Are Also Migrated With Ease.

If You Have Custom Fields Associated With Your Products __(Allowing Customers to Choose Free Monogramming or Other Optional Features)__ Those Will Come Along Too!

Any Downloadable Files That Accompany a Product Are Accurately Transferred as Well.

Whether They're Automated Price Changes Based on Stock Levels, Discounts or Anything Else That Has Been Set Up Related to Pricing – related Matters Will Also Be Moved Across Stores Successfully During the Migration Process on Our End.

Any Html Styling (in Titles, Descriptions, Etc.) Present in Some Source Stores is Automatically Stripped Out Ensuring Clean Code Remains Post-migration

We Won't Forget Any of Your Seo Settings Made Within the Source Store Either
Moreover Further Content Pages Associated With the Website's Homepage, About Us Page, Etc .will Be Imported During the Shopify Migration

Logo Images Along With Other Small-size Images Like Cart Icons, Checkout Images, Etc Added to the Shopify Homepage Should Not Be Forgotten Either Under Any Circumstances.

We Can Help Migrate Your Existing Orders From One Platform to Shopify With Minimal Disruption to Your Customers.

Our Migration Services Include Transferring Tax Information Accurately and Efficiently, Including Rate Changes and New Rules.