The e-commerce business is flourishing and flowering all over the globe day by day at an unprecedented pace. Business operations that were taking place before this covid-19 pandemic and the business amid and after a covid-19 pandemic are different and we can assume more drastic changes.
The business strategy for the eCommerce industry for 2021 will need some or many technical and marketing modifications for business operations, marketing, and customer approach.
As more and more eCommerce platforms are resorting to Magento enterprise development on their online stores to maximize their conversations, and revenue generation, and leveraging exclusive technological aspects and functionality of Magento enterprise edition to enhance the online shopping experience of the users.
The question that needs to get addressed here is how Magento Enterprise Edition and Magento cloud commerce can play a significant role in planning and blueprinting eCommerce industry strategies for 2021.
What Strategies Can We Expect For B2B eCommerce Investment For 2021?
The foremost strategy, the eCommerce industry should focus is on user experience and customer satisfaction, and convenience including the overall shopping experience right from opening an online store page to the checkout process. Magento Enterprise Edition can be a reliable partner for the eCommerce Industry's strategies for 2021 to enhance business and revenues by providing a unique user experience to customers through rapid and cost-effective innovation, out-of-the-box functionality with powerful business tools and Adobe Commerce cloud hosting will transform customer's online shopping experience.
Strategies that will help the eCommerce Industry to get connected with customers can be classified as below,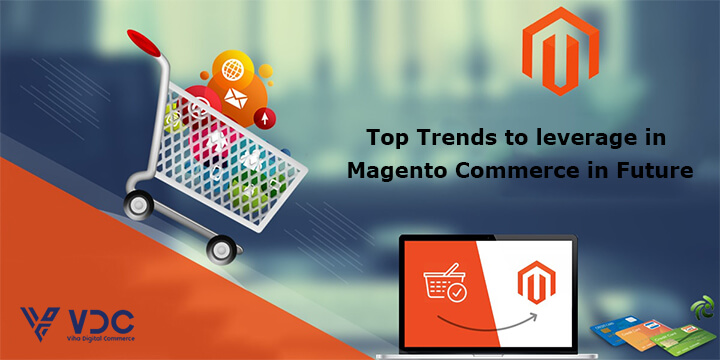 Drop-Shipping
Content Management Systems
Customer Segmentation
Technical Assistance
Elastic Search
Speed Of Website Pages and Apps
API Driven B2B e-commerce
Niche B2B online marketplaces
Progressive Web Apps (PWAs)
Augmented and Virtual reality (AR & VR)
Cloud Hosting/Commerce Cloud
Magento Enterprise development consists of several exclusive extensions, plugins, and functionality that will enhance your eCommerce platform with outstanding user experience and the online shopping experience will be redefined with these powerful tools provided by Magento Enterprise edition.
Though Magento comes in the free edition and Magento enterprise edition, your investment in the enterprise edition is worthwhile with the service, tools, and functionality it provides with Magento enterprise edition.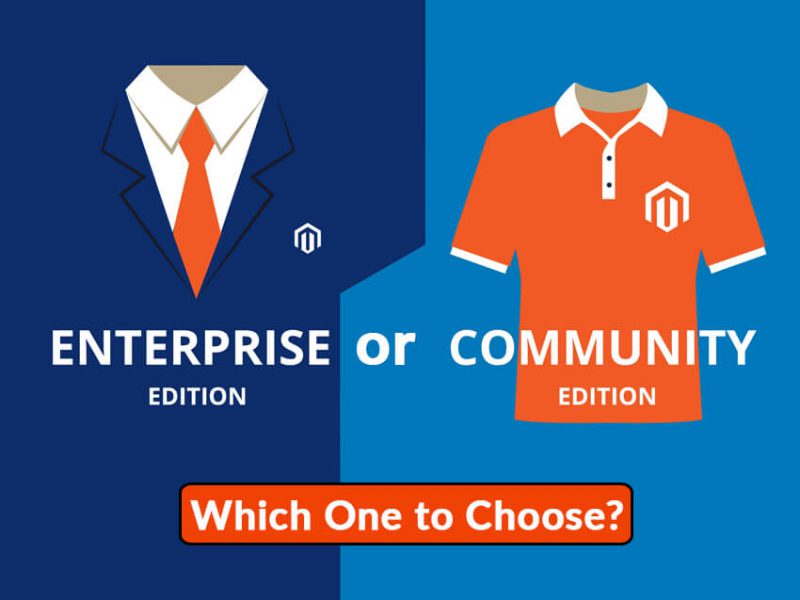 Full Page Caching
Recent studies have shown that the user usually prefers a website and apps having a response time of fewer than 2 seconds. So, it can be concluded that users abort the idea of visiting an online store whose online platform takes more than 3 seconds to open. Full Page caching features provided with Magento enterprise edition development speed up the loading of a webpage. When it's enabled on the well-optimized server it can reduce the loading time of the page to less than 1 second. This enhanced experience, witnessed by the user will surely let them give an exquisite user experience and chances of conversation on your online store can be expected to elevate prodigiously.
Smart Search Tools ++++
The improved search functionality with Sols is worth all your investment as it can meticulously improve the search results with the powerful search functionality and tool. It can handle large catalogs and easily scale search capacity with integrated search technology.
The setup is fast and global deployments are simple and support 33 languages. The
Elasticsearch offers suggestions for the misspelling types by customers, supports stop words and attribute weighting, and synonym management to increase relevancy and conversions for enhanced user experience and to find the relatable products or brands the customer is looking forward to.
Content Staging
The engagement of users can be optimized and personalized with proper and strategic content that can easily relate and connect with the customer. eCommerce platforms can increase sales and productivity by enabling business teams to easily create, preview, and schedule a wide range of content updates. The changes made in content can be previewed by date or store view to confirm impeccable shopper experience and get the optimization of timing and impact of site updates by managing all the changes through a timeline dashboard.
Customer Segmentation and Personalisation
The conventional way of doing business is treating all the customers differently as per their buying history and shopping attitude and priority of the products and brand. Magento enterprise provides a smart tool that helps in categorization and personalizing the customer shopping experience, how?
Magento enterprise edition can scale the conversion rates by making the shopping experience more personalized by displaying dynamic content, promotions, and pricing to specific customers based on properties such as their location, gender, order history, lifetime purchase value, wish list items, and more. The business owner can also target unknown or first-time visitors by gathering information about the products they viewed or items in their cart.
Magento development company is worth investing in the eCommerce stores that want to give the best shopping experience to their customers. Magento enterprise edition provides 24*7 technical assistance that will stay right with you for bug tracking or any other technical issue you are facing. Magento enterprise and its functionality and tools can transform your eCommerce platform experience by providing the best eCommerce business tools that can help in increasing revenues and customer conversions through its smart eCommerce tools.