E-commerce owners have to decide a lot of things when it comes to creating an online store for their business. From start to end they have to select the best from the available alternatives.
Magento is the most scalable as well as highly customizable platform available nowadays. It is a feature-rich platform. Magento eCommerce store development requires a lot of features as well as functionalities. Magento 2 also offers solutions to B2B and B2C businesses of all sizes.
While selecting the platform, if you have selected Magento for your store, then you will have further two choices.
Magento Community Edition (Now – Magento Open Source)
Magento Enterprise Edition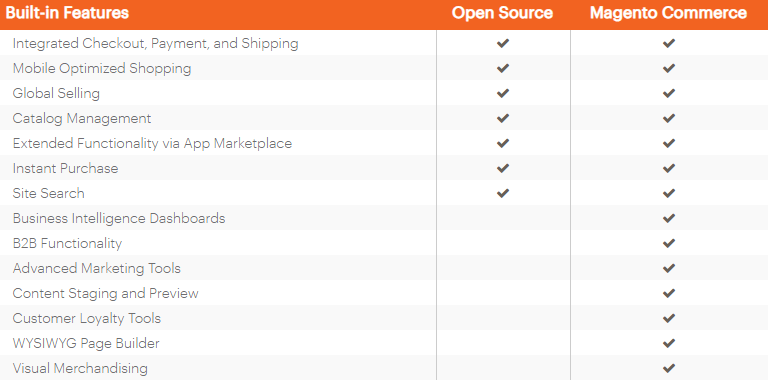 Magento Community Edition
Magento Community Edition is a free version of Magento which was created by Roy Rubin and Yoav Kutner. This is the free version offered by Magento with all the basic features as well as functionalities. It is simple if you want to start. Just download it for free from Magento or any other source. Anyone can utilize this platform to build a website. As it is an open-source platform, it can be easily customized with the needed features. It is ideal for small-sized businesses as well as new startups.
It doesn't require any cost, the only cost needed in this version is for
Domain name
Web hosting
Qualified Magento developer
Magento Solution Partner
You can also explore on Should I Hire a Magento Freelancer or a Development Company?
Magento Enterprise Edition
It is the paid version of Magento developed from the Magento community edition with the same functionalities. You will need Magneto Certified Developer for this. For those who need more functionalities apart from the basic ones, this is the perfect edition for you. It is preferred by big businesses. Successful businesses all over the world are using this edition for their online business. Some of the brands are
Burger King
Ford
Coca-cola
This edition provides complete support to its subscribers.
To know the pros and cons of the Magento community edition vs Magento Enterprise edition, go through the below-given points:
Do you want to consider highly secured payment bridges? Both versions have different levels of security.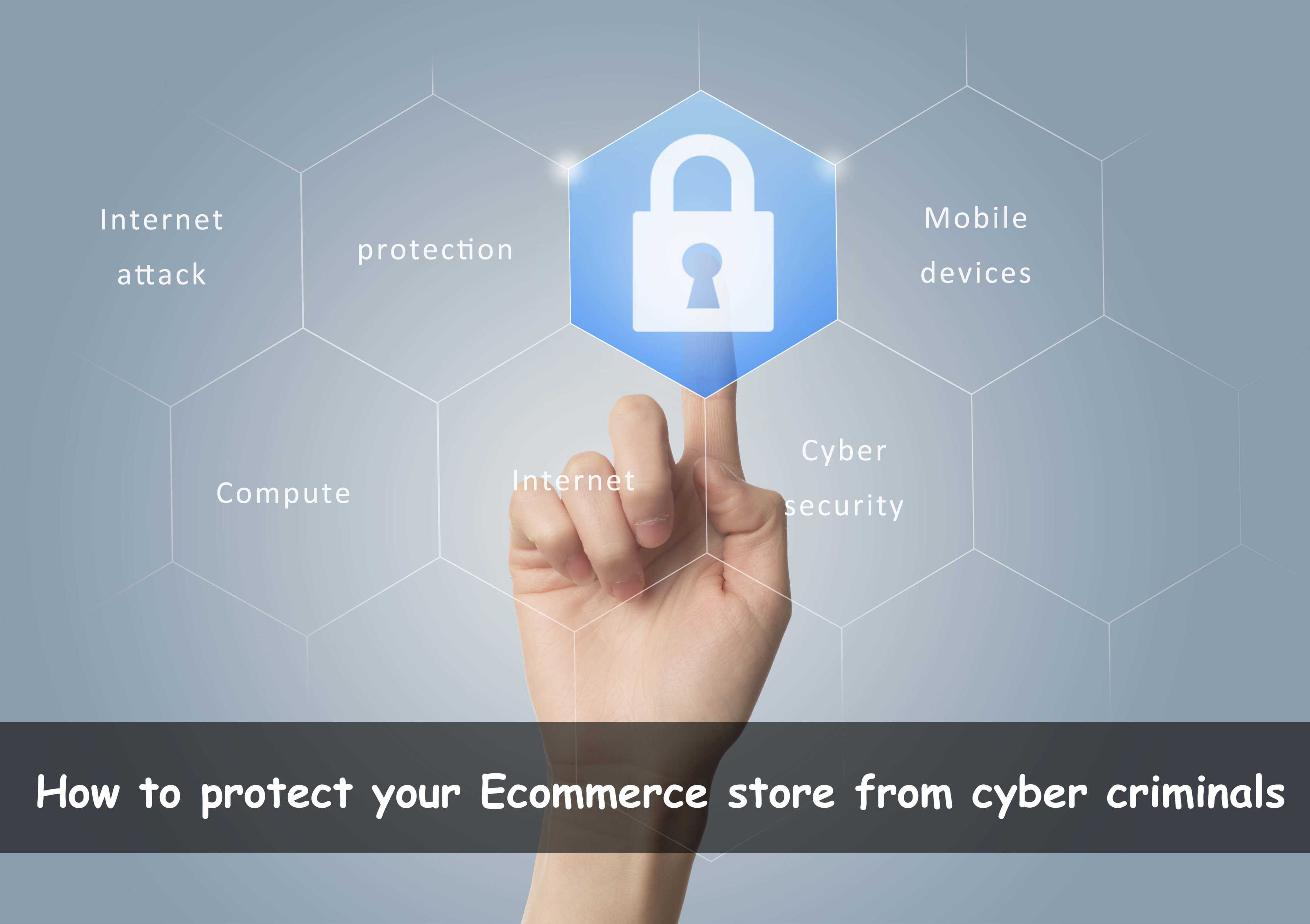 Magento Community Edition doesn't provide secure payment bridges or credit card tokenization. This free edition of Magento is not even PCI (Payment Card Industry) compliant, which is a major drawback.
While Magento Enterprise Edition provides a safe and secure payment system to its users. Along with that it also offers secure payment gateways like PayPal, world pay, CyberSource, Braintree, Authorize.net, and many more.
Security updates, advanced features, exclusive product enhancements, and many more things are offered by Magento Enterprise edition development. This is a paid Edition and you are paying for its advanced features.
Magento Enterprise Edition will cost you about $15,550/per year

.

On the other hand, Magento Community Edition is free

.

Average Magento Pricing Chart
| | | |
| --- | --- | --- |
| eCommerce Standards | Community | Enterprise |
| Unique visitors/month | >1,000 | >50,000 |
| Orders/month | >100 | >500 |
| Turnover | >$120,000 | >$1,185,000 |
| Shop management FTE | 0.5 – 2.0 | >5.0 |
| Implementation time | 6 – 8 weeks | 14-16 weeks |
| Implementation cost | $12,000 – $70,000 | > $60,000 |
| Hosting costs | $175 – $350 | $2,000 |
| License cost | 0 | $14,400 |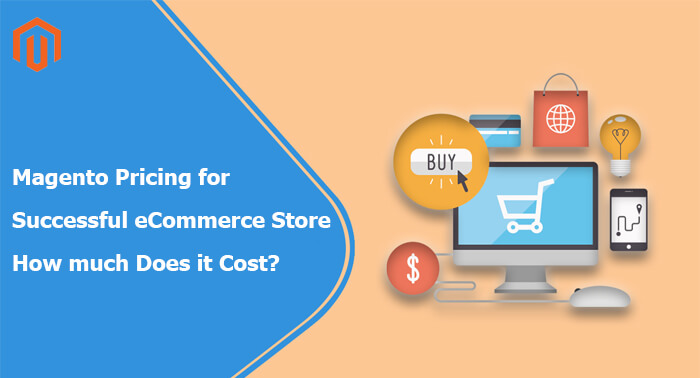 If you are a person who needs constant changes as well as rich features, you can definitely select Magento Enterprise Edition.
This is a feature for websites that are planning to grow on a large scale. Are you going to increase your market in the future? If you have such type of planning, let us clear that Magento Enterprise Edition allows you such scalability with all the needed features. It also offers to minimize and bundle JavaScript and compressing images. Whereas the Magento Community Edition will not work with that. If you are creating a website just for popularity or do not have any big future plans, then Magento Community Edition will not be problematic.
Multiple languages and Multiple Currencies
Magento Enterprise Edition has a multiple Language pack to use on your website. It allows access to around 80 languages. Nowadays targeting any one city or any specific language will make your scope in the box. To increase the scope around the globe, you will have to create a store with multiple languages as well as multiple currencies and payment options should be there. For multiple currency options, Magneto Enterprise Edition has CyberSource, PayPal, multiple payment gateways as well as WorldPay.
Spread your business successfully with Magento Enterprise Edition. While there is no such option in Magento Community Edition.
The Magento 2 performance optimization of the Enterprise Edition is much better than the Magento Community Edition. So if you need the best as well as the updated rich performance, you will have to consider Magento Enterprise Edition for your E-Commerce store.
Magento comes with a set of basic marketing tools in both the Community and Enterprise Editions. You can configure alt tags, Meta descriptions, and custom URLs. To boost the performance of your eCommerce SEO Marketing efforts with Magento CE, you'll need to purchase third-party marketing extensions. The Magento Enterprise Edition, on the other hand, comes with built-in capabilities such as comprehensive content staging, sophisticated attribute-based customer segmentation, Targeted content, abandoned cart reminder emails, and so on. Magento Enterprise's marketing capabilities set it apart from Magento Community.
Magento Community Edition is a great solution for the faster performance of smaller websites with limited resources. However, the Enterprise edition performs faster on websites with high traffic and/or a large number of products, as opposed to the Standard edition. It is possible to achieve the Magento speed optimization of a website by using third-party extensions for both versions. Magento Enterprise has greater features than Magento Community comparatively. For example, in the new Enterprise Cloud, you may deploy your product more quickly.
The backend team of Magneto provides the best support to the subscribers. Enterprise Edition has also various tools. The support from the Community Edition is not as great as the support from the Enterprise Edition. Magento's analysts will audit your problem and, where possible replicate and isolate the same effectively. They provide great support via Email, online portals as well as telephone.
Thanks for reading!