Magento 2.3.3: Dive deep to know more!!
Magento is rolling out updates frequently and the latest from the frequently innovating eCommerce platform is its Magento 2.3.3. On Oct 8th, Magento announced the new version, Magento 2.3.3 with full release notes being published on the same day and bringing with its numerous significant platform Magento upgrades and functional fixes.
With the release of Magento 2.3.3, Magento allowed its users for the new changes in security as well as performance. New and best updates are introduced. Update if you want the New Security-only Patch Release.
Some of the best features in Magento 2.3.3 are as under:
Allow admin usage data collection
It allows to Upgrade to TinyMCE v4.9.5, which improves the experience of editing inline
Easy HTML content management
100's of issues fixed in the Magento core code
The static content deployment progress bar now works as expected
The Magento Admin now loads without issue after you change the store domain or set cookies to a different domain.
Inventory Management enhancements
Administrators with restricted permissions can now edit companies
Varnish cache support has been upgraded for compatibility
Google Shopping ads Channel available as a bundled extension
Improvements in Cart and checkout
Simple as well as clean-up code
The updates for Magento 2.3.3
Here are the key updates according to the official Magento 2.3.3 release notes:
Security enhancements
This version is having an abundance of security features. It is a far more secure platform than its predecessor. It includes mainly two new aspects which are mentioned as under:
PSD2 compliance with core payment methods
Bug fixes
PSD2 compliance with core Payment Methods
On 14 September 2019, the Strong Customer Authentication portion of PSD2 has started allowing bank customers to give third-party providers access to their bank account data, that data can be used to initiate payments by third-parties directly from customers' bank accounts. Best compliance with the payment methods like Braintree, Paypal, Authorize.net, CyberSource, eWAY, Worldpay.
Bug Fixes
Now you can make your eCommerce site more secure as now Magento 2.3.3 is offering 75 security improvements aimed at close cross-site scripting, remote code execution, and other vulnerabilities.
We recommend you:
IP whitelisting, two-factor authentication, use of a VPN, the use of a unique location rather than /admin, and good password hygiene.
3D Secure
Magento has introduced 3D Secure. It is a protocol designed to reduce fraud. It is great in providing additional security for online credit and debit card transactions. The 3D Secure protocol utilizes the three-domain model to provide an additional security layer for a customer purchase:


Source: Magento DevBlog
Performance Improvements with Magento 2.3.3 Release: Magento has added some great performance improvements with this release. They are as under:
URL turn off
Magento generates a product URL every time which cannot be turned off earlier, but now it has been updated. Now the store can turn off the automatic URL rewrite generation.
(for example, http://magento.host.com/sample-url-key/?cupcakes), Magento redirected the user to a URL that omitted the slash (http://magento.host.com/sample-url-key).
Page load speed
The loading speed has been increased with this update.
Other improvements are loading of the home page, product page as well as the checkout pages. The Magento Admin now loads without issue after you change the store domain or set cookies to a different domain. Previously, the page did not redirect as expected. Explore: https://www.vihadigitalcommerce.com/magento-speed-optimization/
CSS file load at the bottom
This version moves the non-critical CSS elements to the bottom of the page. This enables the browser to render and display a storefront page more quickly. This setting is disabled by default, but you can also enable the same now by using Admin Stores > Configuration > Advanced > Developer > CSS Settings > Use CSS critical path.
Improvements on other pages
This improves the quality of the Framework and these modules: Catalog, Sales,
Checkout/One Page Checkout, UrlRewrite,
Customer, and Ui.
The WYSIWYG editor has been upgraded to TinyMCE v. 4.9.5​.
We have found in admin: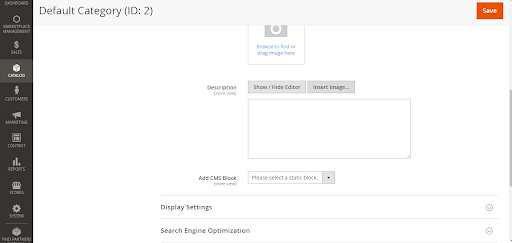 GraphQL
This version has Expanded GraphQL functionality and improved coverage for PayPal payment integrations, gift cards, and store credit features.
Process payments through PayPal Express checkout, Payflow Pro and Link Express Checkout, and other supported PayPal payment methods, Authorize.net, and Braintree
Redeem gift cards and convert to store credit balance for logged-in users
Update shopping carts for guest users to apply or remove gift cards and check card balance
How to access GraphQL:
GraphiQL is an in-browser tool for writing, validating, and testing GraphQL queries. You can download an extension from your browser's app store. For the Google Chrome browser,
Google Shopping ads Channel
In the Magento's latest version we can do Easy Product Marketing in Google, and it is the part of the core code, with this feature one can reach out to more potential customers, easily as well as also manage the advertising campaign, and leverage the smart shopping campaigns.
Yotpo
Yotpo integrates seamlessly with your Magento store, so you can accelerate growth by leveraging consumer advocacy and maximizing customer lifetime value. It provides tools for merchants to gather, curate, and manage user-generated content such as product reviews. The Yotpo user-generated content management platform is now integrated with the Magento Admin.
Pricing
With this version, a special price can be saved that exceeds three characters in Japanese Yen. Previously, you could not apply denominations that exceeded three characters with a comma separator when representing Yen, You can now set product price that exceeds 100,000,000.
Shipping
The Add to Cart button is no longer visible to users who do not have Add to Cart category permissions. Previously, guest users could add items to the cart without being granted Add to Cart permission.
The above updates mentioned are the just major ones, along with the major ones, there are also too many minor updates, you can avail the full list about the updates in the Magento 2.3.3 official release notes.
If you are still using the pre-release version 2.3.2-p1, we recommend you to first upgrade the same to 2.3.2-p2 as soon as possible.
We can plan your update effectively!