"First and foremost, I'm a real estate person. And that's what I love the most."
— Donald Trump
"Worldwide, there are 32 million monthly visitors who use Zillow's rental sites and apps."
We all know well that money makes the world run.  And real estate business if planned, calculated, and marketed properly, delivers abundant money.
For a real estate agent, developing a featured eCommerce website is an investment, with guaranteed dividends.
80% of all home buyers start buying journeys on the internet. Further, 83% of all home purchasers want to look into pictures of a property they are interested in. And this is easily possible with a website.
I know you are already there – aware of the world wide web(www), and you want to host a good real estate website.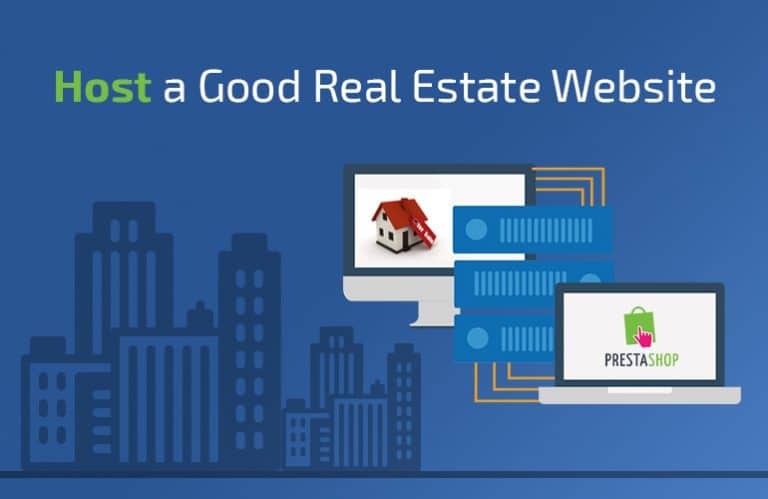 In this text, I am discovering 4 feature-rich website themes to grow your property business. All website themes mentioned herein are ready to use and built using the eCommerce software framework. If your website is not developed using Prestashop, themes given herein may not be installed directly, but you can convert their PSD(Photoshop Design) files to generate the same layout in HTML.
A professional-looking website is vital for any real estate consultant. People/Property seekers today appreciate pixel-perfect and drone-captured photos to have a perfect idea of a property before the site visit.
To achieve the same without efforts from your end, Magento allows building customized web portals with readymade, industry-specific themes.
For any business website, the theme acts as a skeleton. In the context of real estate,  all your buying, renting, and selling inquiries will be traversed through its web pages.
Therefore, excessive emphasis and care are required in choosing a website theme. If a website beforehand contains mobile-responsive, neat landing pages, it goes hassle-free and repeated work is skipped.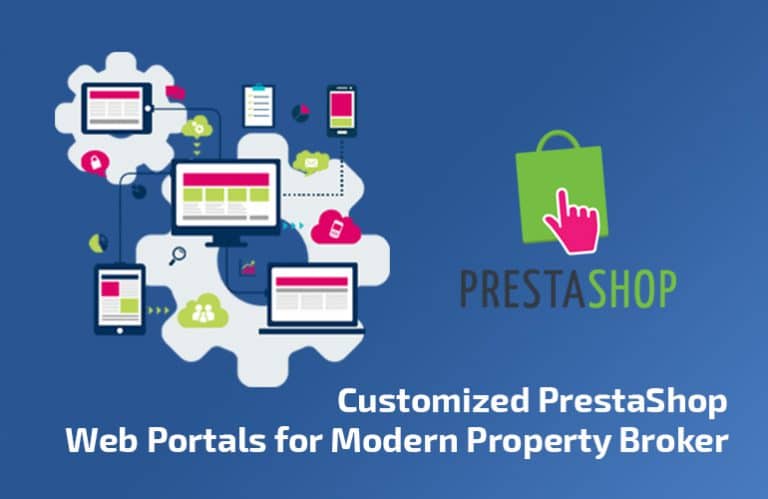 On the other hand, if a website is ugly and void of important features such as
payment gateway integrations
call-to-action objects
Google maps view
billing and invoicing features
etc., even active and just-to-buy prospects are not going to interact with it.
As a modern property broker, you also need to serve various interesting stuff to readers, visitors, and passive prospects like
hot news
Changes in area prices time-to-time
current trends and
special discounts
to attract their attention.
Why Use Prestashop to Make Real Estate Website?
In summary, Prestashop
is free, the basic version costs zero units of money
is open source, therefore easy to customize
supports a wide range of payment gateways including PayPal, DirectPay, Google checkout, Authorize.Net etc.
is quick to start, launch a website today itself
Just to give its popularity measure, Prestashop currently powers more than
– 125,000 active online stores
– across 180 countries and
– each store can translate to 56 languages.
Ok, so let me explore top 4 Prestashop themes that are highly sought after, to help you build property website with comprehensive features packed in it. Although all themes listed below equally bring new opportunities to take your real estate agent to next level, you can choose a theme with colors of your taste.
Theme 1: Real Estate Business Template (Theme Name)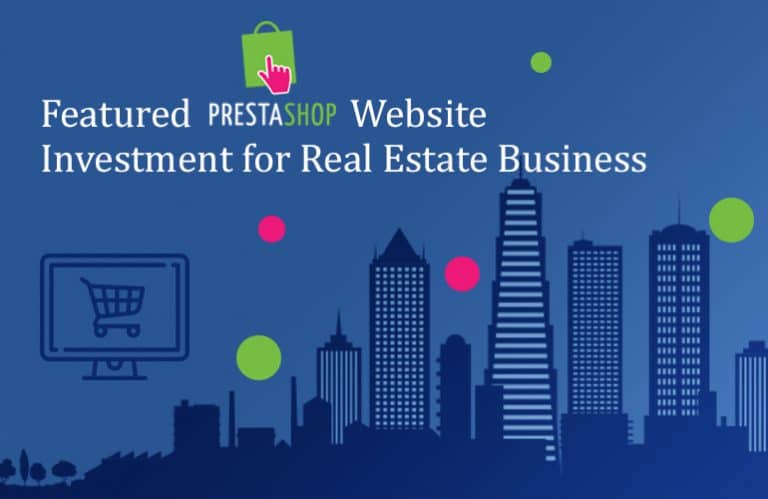 Demo URL: https://www.templatemonster.com/demo/49108.html
Its Property Listing functionality is outstanding.
Side-by-side, it displays the top seller's section, has a look at the following screenshot. Moreover, this theme well segments the target audience by providing separate tabs for Rentals and Sales – so it reduces the efforts required to search for visitors.
It is a large site driven by world-class database MySQL v4.1.14+, so you can add limitless properties to show and complete deals on your website rather than on competitors.
I am not mentioning here common features that all regular or generic  property websites ought to have and all 4 themes described here, of course, have, such as
registration & login modules
slideshow
cutting-edge symbols or SVG type icons
sitemap to guide users to locate pages
etc.
What attracts Me to this Real Estate Web Portal?
For a realtor, being able to put the relevant/equal amount of multiple currencies for the same property turns out tricky. Due to taxes, cross-region trade terms, daily fluctuations in forex etc.
And that is by default added feature in this theme. It's fantastic automation, isn't it?
Theme 2: Leuendano – Real Estate Agency Responsive Template (Theme Name)
Demo URL: https://addons.prestashop.com/demo/FO19221.html
It is flat design theme that gives exaggerated search options to choose from.
Such as
Property type like land, apartment, condo
Location, like DownTown / UpTown
Min Price filter
Max Price filter
Ft.
Bedrooms
etc.
Best suited to convert prospects who are in the middle of sales funnel, i.e. have sorted their requirements but have not decided exact area, facilities etc. Images in this theme are quite large and clean to view every nook of a building.
Visitors have explored straight away the path to start finalizing, see on a HOME page. There are navigation symbols given for
finding an agent
taking real estate virtual tours
watching new constructions
What do I like the Most about this Real Estate Website Theme?
It's megaMenu Bar.    It is very spacious.
Menu Bar showcases options to view many kinds of amenities like
Newly Built Real Estate
Acreage & Country Living
Golf Course Homes
Lake Living
Vacant Lots
Our Listings
etc.
In my eyes, this aids 5-star user experience and serves 90% of user needs.
Theme 3: RayLays Responsive Real Estate Store Template (Theme Name)
Demo URL: https://addons.prestashop.com/demo/FO6519.html
This Prestashop theme is the right choice to convince serious buyers. It is interactive and has outbursts with a lot of information to keep prospects on track.
See its footer part and you can observe tabs for
My orders
My credit slips
My addresses
My personal info
My favorite products
Referral program
etc.
It reminds end-user of properties he/she shortlisted previously. On the HOME page, the property searcher can enter the area of a city where he is interested to buy and related amenities will be fetched and displayed beneath the grid.
It is convenient and designed strategically.
What do I like the Most in this Real Estate Website Theme?
Perhaps no specific section or I liked all elements of a website. It gradually moves the prospect towards the preferred path and endpoint for conversion- that is all needed to sell.
Theme 4: Construct Real Estate Template (Theme Name)
Demo URL: https://addons.prestashop.com/demo/FO20533.html
It is a credible and premium piece of property website theme. By keeping no loopholes behind the first impression, this Prestashop theme rigorously appeals to visitors to stay focused and complete property transactions. Its precise color combination nurtures branded look.
Briefly, it
is SEO optimized
supports RTL (right-to-left) language
is multistore ready
has rich graphics & effects
has dynamic layout
What do I like the Most about this Real Estate Website Theme?
Featured Properties list jotted on the HOME page of a theme is above rudimentary level.
Users generally want to have a fast-paced look at products. They don't wait. Considering this fact, Quick View provided enables visitors to watch interior photos of amenities.
On top of that, each amenity in this section is assisted with small narrations, and it is a wonderful idea. As an owner of this website, you get a chance to discover specials for this property at the front door.
Real estate Websites are produced and run by the most trusted and reliable property firms. If a real estate company is not reliable and trustworthy enough, clients naturally and logically should not risk their capital and investments. Online sites made by good real estate firms are also comparatively better and more useful in general.
Where To Go From Here?
Want more information for building your Real Estate e-commerce website? Subscribe to Viha Digital Commerce and get the latest updates. Be first to hear all the fantastic news.