I will not fake. Rather we shall go by actual figures.
As presented by https://builtwith.com/
However, as this article is about Magento-Shopify-Prestashop comparison, we will not redirect to WordPress based digital commerce i.e. WooCommerce, but we will look into other three.
How need of E-commerce software comparison arises and why you should bother at the retail level?
In the year of 2017, USA alone saw a 15% growth in the dollar figures spent for e-commerce transactions.
This is just one out of 100s of indications which put forward that e-commerce shall continue its dominance in upcoming years. It is not going to deduce even for the smallest bit.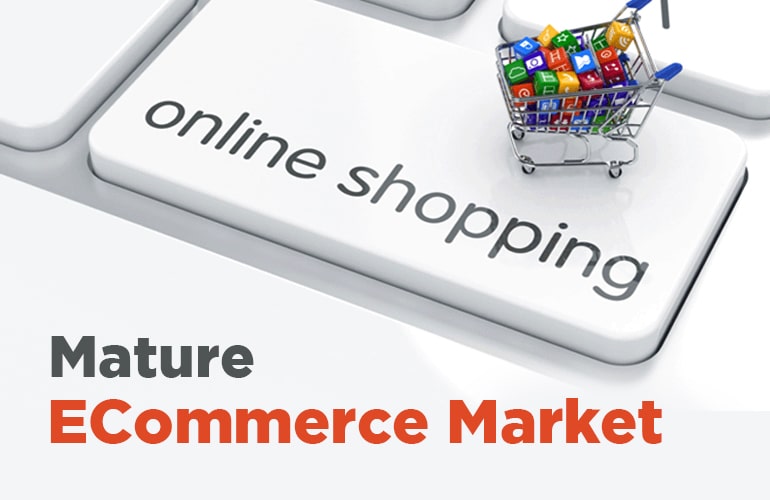 Alike 2010-2015, individuals now trust and buy from several online stores and sites, especially from branded ones.
There exists a mature ECommerce market nowadays and it is unexpectedly dynamic. Today e-commerce marketplace is overfilled with websites made of all types of technologies. Any person layman to IT or even software-industry-involved individual can easily get confused over which e-commerce to use for making self-website and what to ignore.
From time to time, newer versions are also released and missing features are added in different brands of e-commerce solutions. Therefore, I have compiled a fresh, 2018 researched article on Magento-Prestashop-Shopify functionalities weighing to help you what to expect from each of three.
Feature
Magento
Shopify
Prestashop
Our Score (out of 10)
9.7
9.3
9.0
Client Satisfaction
98%
95%
90%
Pricing Scheme
Community Edition Free, Enterprise Edition $2,000 / Month
USD $299 / Month
Per Quote
Customer Support
Phone, Training available
Phone, Live Chat & Ticket Based
Phone, Live Chat, Ticket Based & Training available
Supported 3rd Party Integrations
– EBay
– Facebook
– Twitter
– Zopim Live Chat
– MailChimp
– CashOnDelivery
– Odoo
– QuickBooks
– Zapier
– KISSmetrics
– MailChimp
– LinkedIn
– Google Merchant Center
– Amazon Marketplace
– Newsletter Pro
– Facebook
– MailChimp
– Bitcoin
Customer Types
Large Enterprises
SMBs, Enterprises, Freelancers
SMBs, Enterprises, Freelancers
Supported Operating Systems
– Windows
– Android
– iPhone/iPad
– Mac
– Web-based
– Windows
– Android
– iPhone/iPad
– Mac
– Web-based
– Windows
– Android
– iPhone/iPad
– Mac
– Web-based
Exceptional Features
– Multiple Stores
– 100s of Free Extensions
– Powerful Product Management
– Discreet Analytics & Reporting
– Free SSL certificates
– Mobile Commerce Ready
– 100s of Professional Themes
– Customer profiles, accounts & Segmentation
– Email campaigns
– Ecommerce SEO
– Store Builder Tools
– Configurable Tax Options
– Quick Install & Start
– 50+ world class payment gateways
Who is Using
Nike, Olympus, Vizio, Rosetta Stone, Easton, Gant
Wikipedia, Los Angeles Lakers, Tesla, Johnny Cupcakes
Gretel Home, Timefy, Eleven Paris
HQ Address
Magento, Inc. 10441 Jefferson Blvd., Suite 200
Culver City, CA 90232
150 Elgin Street, 8th Floor
Ottawa, ON, Canada K2P 1L4
Alionis – 14 avenue du Quebec
91 140 Villebon-sur-Yvette France
Contact Number
1-877-574-5093
1-888-746-7439
+44 2 036 971 999
Open Source?
Yes
No
Yes
Magento Pros
Although Magento is complicated, to begin with, it is functionally rich.
In comparison with Shopify or Prestashop, it is easy to source Magento store development company from the local areas around or from the internet/web.
And
Easily available developers = better website customization + cheap hourly rate
What lies at the heart of web success is the tailoring of web pages only that provide a unique online shopping experience to your customers.
This fantastic shopping experience many times come with installing extensions or plugins.
The official repository of Magento extensions has crossed 2000 extensions, many of which are 100% free. This is not the case with Shopify or Prestashop were finding free plugins is more like wasting of time.
If language is a concern or barrier in the case of your business segment, below is a distribution chart for the same so that you get an idea for which one to pursue.
Industry/Sector & Very Specific Websites
The above table – depicting pricing, etc. – will not be of much use for most of the business vendors. Because it is giving just an overview of three fabulous eCommerce platforms.
Being a veteran of other than software industry, you generally want to know
How transactions will be carried out in case of their products/goods?
What features to implement in a website if the business is purely service-based?
How can business owners adjust prices, packages daily basis on their own?
What options and data points are meaningful in your business environment that must be considered on an eCommerce website? etc.
So, below you can see this set of information:
Magento CE & EE combined cover almost all categories of business web portals.
What technological components are used by the top 1 million eCommerce websites?
As we know, thousands of great performing or highly selling websites are denoted by Alexa rankings.
Higher Alexa ranking of sites means more traffic and more visitors, that website is used and browsed by people.
Let us assess the above fact statement in the below figure.
Here, all three compete equally.
Shopify Pros
For
clothing
electronics and
accessories
segments, Shopify has really made a good income for website owners, so if you are planning to own similar services website, Shopify themes can help you extensively.
Prestashop Pros
If your target audience for the most part is European regions and in turn, you strictly require local languages translations, Prestashop website is a perfect fit over Magento and Shopify.
Without you requiring any efforts, Prestashop seamlessly displays content in
English
China
Germany
India
Japan
languages.
Also, knowing what other software applications will be able to transfer data back and forth with your chosen eCommerce framework is essential.
Prestashop has a significant number of more 3rd party app collaborations in comparison with Shopify, while it is yet in a race with Magento for this.
How many professionals are there in the world to fix any problem on your website?
Wait a minute before throwing more blames for the complexity of Magento.
Accepted, Shopify and Prestashop are easy to adopt, especially because of their website builder facility.
Website builder gets you a lot of things simply with a drag and drop facility. But it cannot do all the wonders.
Say, for example, you saw something on another vendor's site impressive and now you have made mind to create the same layout and function on your store. This time you might need a coder or programmer. You can't afford DYI or any learning. Where to find a suitable technician? From the local area? Difficult. From the internet…from which sites? Freelancer, Upwork, LinkedIn, PPH, Toptal, Fiverr many.
Next, at what cost? Hourly or task basis?
All these queries resolve on the huge availability of software programmers of specific platforms or technology. Frankly speaking, searching right Prestashop or Shopify development services at a reasonable rate that can deliver returns after work completion may become a panic.
Few available professionals seek high fees or they don't work.
In the scenario where Magento is utilized for making an eCommerce store, you will be automatically reached tens of coders in your Gmail inbox as soon as you publish requirements file on a social media platform like LinkedIn or Pinterest. Here you have a chance to bargain and bring the deal of website customization down at affordable charges.
Are your products or services less than 6,000 in the count?
If yes, why bother about any selection of eCommerce software.
The community edition of Magento is
100% free
unlocks at least 70% of all features available in Enterprise Edition
open source
secure and
used by 1000s of websites
currently at moment.
Why pay anything to buy software? Simply buy your like Magento-based theme and customize it as you need.
I hope this text was to the point, relevant and you have earned useful insights about e-commerce.
Feet of Viha Digital Commerce in E-commerce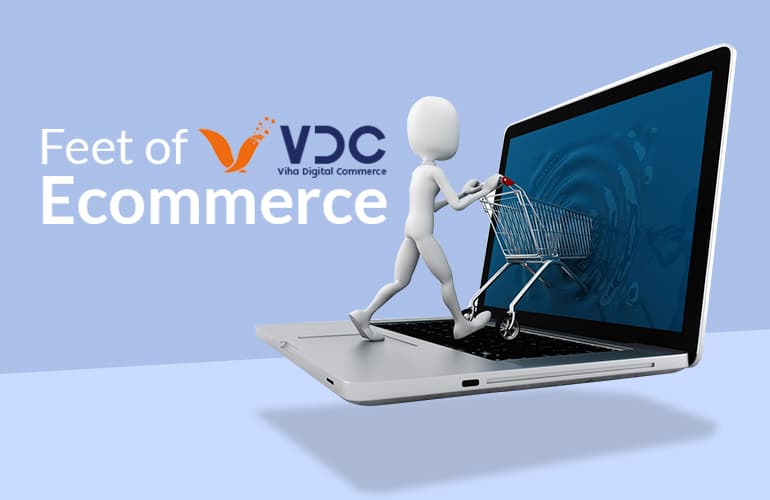 Since its inception in 2015, at Viha Digital Commerce, we have created a wide range of eCommerce websites that sell more. We offer to broaden the set of e-commerce development services for Magento-Shopify-Prestashop-WooCommerce
Get rid of the tedious and recurring business processes. Stay ahead of the curve.
Contact us on +91-7096620202 or drop an email at info@127.0.0.1 to know exact pricing, detailed quote, and other discount offers.