Woocommerce is a free open-source plugin or customization tool for the popular content management site WordPress. It's one of the popular e-commerce platforms and is used by 16% of online shopping websites worldwide from small to large-scale organizations. Woocommerce was released in September 2011.
Woocommerce offers a variety of free or paid essential plugins required to build an online shopping platform. For example, you can choose a plugin to enhance the product page of your site with a better look and feel and user navigation or you may want to display shipping & packaging costs by using an extension of a shipping company.
Woocommerce Development
Woocommerce follows an excellent development lifecycle and offers a variety of options for eCommerce platform development. With every release, they offer new features and bug fixes. It offers a variety of options for a web storefront. Which in turn needs to be customized with required plugins based on needs.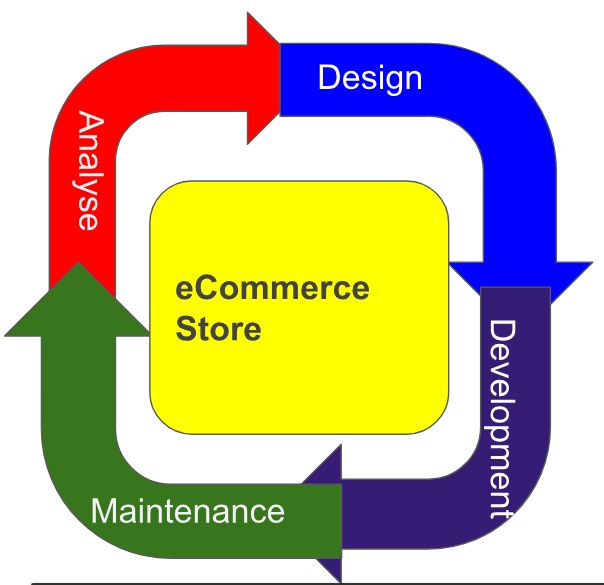 It's recommended to engage WooExperts for this piece of the task. So who is WooExpert? WooExpert is the official partnership program of WooCommerce. They are WooCommerce certified developers with rich experience and understanding of WooCommerce.
We offer WordPress Woocommerce Store Development and we have an excellent WooExpert. We offer solution design & development for a storefront for an online store. For any website or e-commerce platform, the online shopping experience is the key to success. Our design reflects your business goals and needs by leveraging WooCommerce plugins. Our service also includes order management, inventory design, shipping, and taxation.
Key features of WooCommerce,
Over 300 plugins from Storefront, shipping, order management, and payment management to social n/w integration
Versatile business offerings, you could sell anything from physical goods to digital products or download something
A Woocommerce theme to offer a rich look and feel of a website based on business needs.
It is getting updated and monitored regularly for bugfix and security enhancement
Woocommerce spread throughout the world. You find the Woocommerce store and developers from all over the world.
Woocommerce is a plugin for WordPress which is very trustworthy. And also security maintains the regular audit.
Apart from Plugins WooCommers also offers several extension that helps us to understand online store website better. For example, Google Analytics extension to understand website usage better. Or an extension for the monthly newsletter to keep the customer updated on your website with the latest offers.
Fashion clothing and accessories Store or a designer Boutique Store
To start an eCommerce site for clothing, apparel and accessories WooCommerce is one of the best choices. Here are the key basic things you should have
– A WordPress site
– WooCommerce Plugin
– WooCommerceTheme
Additionally, you could add a WooCommerce child theme and a WooCommerce extension to your list. We will discuss this later on too.
If you don't have a WordPress site you have to request one. Please refer to the link for details. https://wordpress.com/pricing/
The next step is to get the WooCommerce plugin installed & registered with your WordPress site. This is a very simple process and is available on the WordPress site admin section.
Plugins
Add new
Search WooCommerce
make sure the publisher is Automattic
Install Now
Followed by Activate Now
Now choose a theme. Most popular, trustworthy and best theme is Storefront built & supported by WooCommerce. It's a great theme and has been reviewed and rated high several times. Most importantly it's free. On the technical side, this theme has been designed, built, and fine-tuned after carefully considering e-commerce building blocks and life cycle. One of the important factors for any e-commerce website's success is getting 'up to date'. The good news is Storefront is being monitored, reviewed, and getting updated constantly by WooCommerce. Those changes/updates are influenced by the latest online shopping trends, customer preferences, and social media influence. It could have been anything related to e-commerce building blocks like product display, product search, and order processing or shipping. Finally, all these efforts aim to meet most important a better customer online shopping experience.
Let's choose some plugins, we have the option to choose from 300. Few plugins are specific to the business, however, there is a recommendation on must-have plugins,
Product page plugin to give the customer a better intuition on your product
Shopping cart and checkout for a seamless checkout and order place. This allows easy site navigation during checkout
Payments – A hassle-free and quicker payment during checkout
Shipping – An excellent option to let the customer know about shipping fees.
Marketing – Plugins for social media integration. This just becomes a mandatory strategy for every business. Using this plugin you could easily showcase your website on social media.
So what about those two optional above-child themes & Extensions?
Well, the child theme could make a tremendous improvement on the website's look feel, or overall presentation. For example, you could change 'store color' based on the season or type of cloth. Like if something is bright or gorgeous you may prefer to have a 'lighter' color; on the other side to promote your summer collection you need something bright.
The extension is essential for website analysis & marketing. We recommend Google Analytics & customer email subscription.