Today's world is full of a number of beauty products and regimes. There are so many different beauty products available from different brands and companies that it could be really difficult for someone who is new in this industry. Don't you worry my dear! Read on and you will get to know everything about this beauty industry.
If you are someone who is planning to open up an eCommerce beauty store in Shopify then you are at the right place. We will definitely help you with that!
As the internet is becoming more and more popular with the passing days, there is nothing justify that you do not find on the internet. It offers you a wide variety of services and setting up your own e-commerce store is one of them. If you are passionate about your own e-commerce beauty store, then you can get it created by taking the help of some online websites that provide you with numerous beautiful and classy themes for your store. These websites allow you to add products to display them to people around the world.
There are some websites that specifically provide themes for fashion and beauty industry-related shops such as shopping stores, gift shops, mobile stores, clothing stores, etc. You can easily find out the perfect theme for your store and start selling your products. You can purchase the theme from the website easily and start working immediately. These themes are so easy to work on that even a beginner can do it conveniently.
These Shopify themes provide you with the following features:
Different styles of mega menu
Easy customization by drag and drop method
Professionally designed new and unique elements
Different types of header styles
Sidebar filters
Drag and drop homepage blocks
The add-to-cart page
Pop-up search option
Product swatch and sale label options
Grid and list mode for products
A variety of new fonts
Payment gateway
You can easily learn to set up your store from their user guide. In case you come up with any query or doubt, their support team is ready to help you at any time. Once you are done with setting up your e-commerce store, no one can stop you from being famous as well as successful. Your products and ideas now reach people throughout the world.
There are a lot of examples of people who started their e-commerce beauty Shopify stores and now have become the most lovable and favorite among people. To make you more sure about your idea of setting up an eCommerce beauty store, we have shortlisted some amazing Shopify stores for you, that have shown what being successful looks like. So get ready to know about the best beauty e-commerce sites in the world.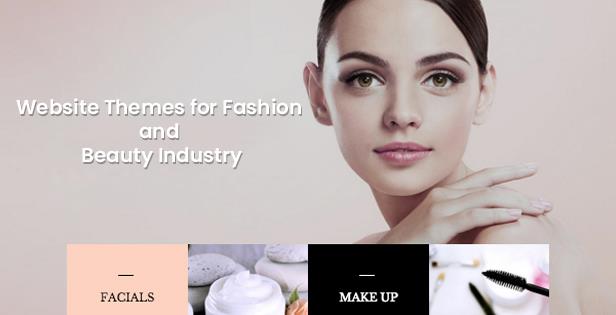 Morphe brushes 

It is a multi-channel company that was created by artists for artists on a budget. Earlier it started just being a makeup brush company, it slowly grew to create makeup for eyes, lips, and face that allows creativity to flow. It now has over 5.5 million followers on Instagram and Youtube too.

Sephora 

Sephora is where education meets experiences. It sells out a lot of products in diverse varieties. For a first-time visitor, there are too many choices for a user to know what they want immediately. Sephora also provides its users with certain makeup tutorials and beauty classes with its virtual artist app.

Thrive cosmetics 

Thrive cosmetics offer you beauty with a conscience as they empower women. Thrive donates one of their vegan product to a woman thriving through cancer or domestic violence, for every purchase. Isn't that something extraordinary?

Colourpop 

Colourpop is a website created to collaborate to compound growth. It works on the perception of "you get what you pay for". It is one of those amazing websites which provides you with stunning products at an affordable price. They have over 5 million followers on Instagram and 1 million subscribers on Youtube.

Makeup Geek 

It is a beauty e-commerce site for education. Makeup geek was created by Marlena stell who was originally a music teacher and started her Youtube channel. Now after becoming an incredible makeup brand, it not only sells amazing products but also leverages its website to feature looks and tutorials created by its fans.
There are also some other inspiring makeup brands such as Kylie Cosmetics, fid + yarrow, and balm cosmetics that have proved themselves to be one of the best e-commerce beauty shops available today. These have shown us that it just takes dedication and hard work to achieve what they have achieved. So, stand up for yourself and hire skilled Shopify developers to start moving toward your own makeup and beauty store. Maybe, after some years, you could be the next one on our list.