Year 2015 had seen the launch of Magento 2.0, the much awaited makeover of Magento 1 platform. This had completely changed the experience of e-retailers. However, during this crush, Magento had announced that they will eventually discontinue the Magento 1 support. If need to migrate to Magento 2 as the support for Magento 1 is ending in the near future. You can go through the policy that Magento has released for the Magento 1 Support. This also applies to Magento 2 for Enterprise, also recognized as the Magento Commerce.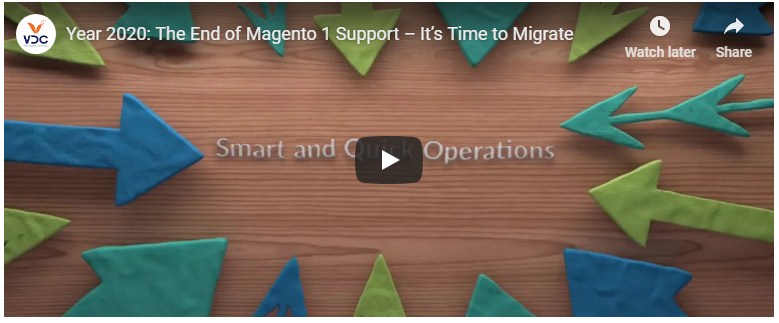 Why Migrate to Magento 2?
As Magento 2 provides a greater eCommerce experience and you can expand your horizons, let's go through the things that you can migrate:
Superior Conversions
You can convert your visitors into customers as well as keep cart desertions at bay using the two-step checkout procedure. With quicker checkout process, you will have more chances of selling potential.  What are Amazing New Features to Explore?
Smart and Quick Operations
You can smarten or smoother your business procedures using enterprise-grade intelligence business architecture. Magento 2 offers code quality, superior development as well as development time together with drag & drop characteristics for better content management.
Safe Cloud Infrastructure
Make most of the contemporary cloud infrastructure using safety tools, better performance and services.
Smoother Transitions
Migration is an enormous task especially when you wish to migrate all the data flawlessly as well as keep your detaild secured.
2020: The Last Year for Magento 1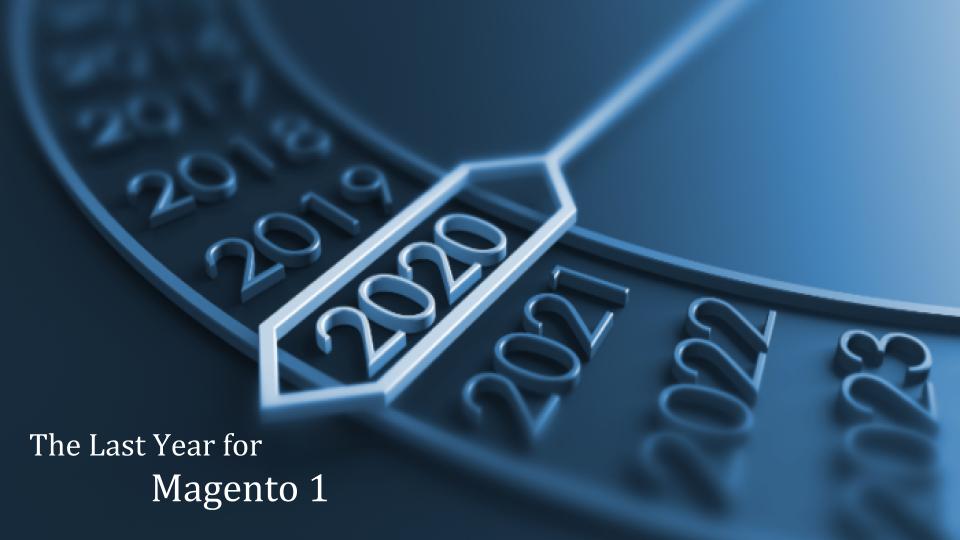 The official announcement has already made by the Magento officials about the time of Magento 1 support. If you are a Magento 1 Developers Company, you can provide the support till June 2020. After this date, the support for previous platform will be given like:
Support for the Magento Enterprise Edition
For the Enterprise Edition or Magento Commerce 1, the support includes both security patches and quality fixes. A Lifecycle Policy will be shared with the support details of whole Enterprise Edition.
Support for the Magento Community Edition
In contrast, for the Community Edition or Magento Open Source 1, the Magento company will offer the safety patches till June 2020 to keep the websites secure and compliant. Detailed safety patches support is mentioned in the Legal Terms Page. One official notification about this announcement is also sent to the Magneto Certified Developers as well as Magento Development Company.
Why June 2020?
Magento, with regards to show their concern about the e-merchants, has decided the end date to be in June 2020. The intention behind this is very straightforward. They want to give enough time to the business store owners to migrate their business from the older platform to the updated one. They are providing both confidence and time to the users for making a successful changeover without any trepidation or panic.
Why Magento 2?
The business store owners might have the question that why Magento 2 or what's the requirement of Magento 2 platform.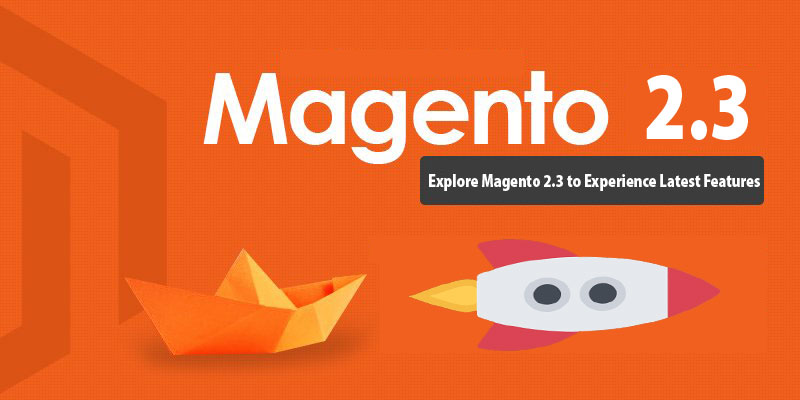 Let's go through some advanced functionalities that you will get in Magento 2. These technicalities and features involved with Magento 2 platform will make a huge difference in things like Magento Payments.
Magento 2 offers unmatched flexibility and therefore will assist in providing real eCommerce store experience.
Magento 2 offers better performance in cloud hosting.
It is totally free from IT bottlenecks providing improved content with smart business capabilities.
According to Magento, there are presently over two thousand Magento 2 extensions and these numbers are expected to increase in the near future. Because more e-merchants would connect with this platform, it would certainly find its desired position in the market. Also, the Magento has adviced all the owners of Magento 1 stores to start planning for the upgradation to new Magento 2 platform.
Conclusion
Therefore, for all eCommerce merchants working in the market, you don't need to worry at all. You have enough time for making a successful changeover to Magento 2 platform. This time might be the defining moment for your business in case you use that to make better business planning as well as implementation together with the policy up-gradation.
If your eCommerce website is working on the Magento 1, this update should give an opportunity to think about the options for your future online business. Whereas support is be accessible till June 2020, it is advisable to invest efforts in the migration towards the latest platform, as you have to do it, sooner or later.
The countdown for 2020 can already begun giving a chance to discover the complete set of new characteristics, security enhancements and performance improvements given by Magento 2.
Newly made eCommerce websites are being produced using Magento 2 to make marking a significant benchmark for the competitive edge. Whereas long-standing Magento customers will continue to take advantage from the support and a few business platforms will go through the quality fixes, this latest announcement from Magento has defined a whole new era for this eCommerce platform!
To approve a single suggestion, mouse over it and click "✔"
Click the bubble to approve all of its suggestions.