When you plan to start your Magento 2 store you need a perfect Magento web hosting solution to make sure you get good site performance.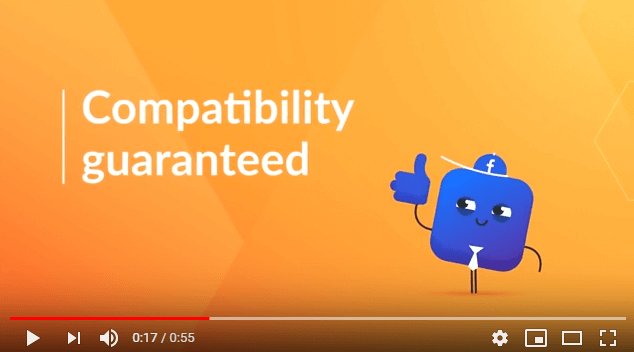 Magento web hosting lets your site perform better
Magento platform is able to process many plans for web hosting. Well, it is not possible for a single system to process all tasks at the same time. Thus, using just a Magento system work alone on its own will not be helpful for your business to grow.
There are also a lot of risks involved over the internet wherein the site is prone to online attack on hosting server.
Looking at the reasons above it is always better to improve your Magento store's performance for which you need a Magento cloud hosting setup.
How Magento hosting helps your e-commerce business?
Quick and simple installation
There is a trust that is associated with the Magento hosting plan and it will be quite faster. With a proper Magento hosting service you can include application in just a single clicked after you register your hosting account with them.
Compatibility guaranteed
If you have decided to boost your SEO with Magento and also if you have started working with it then make sure you have already check whether the hosting plan you have registered with has compatibility with Magento.
With a professional Magento hosting plan the compatibility is guaranteed so choose wisely.
No issues related to performance
When you choose a reliable Magento web hosting plan you will not face any performance issues when you choose the right bandwidth and power needed for your site.
No hidden charges
Some of the web hosting plans available in the market promote their services with an upfront price and later charge you some charges that come as unexpected charges while adding apps to your account.
When you opt for Magento hosting, you will know about the plan you are opting for is compatible with your Magneto website and you can trust the services that they will not come up with any hidden charges later.
100% reliable security
Selecting a reliable and secure web hosting provider such as Magento helps make your e-store highly secure.
A perfect Magento hosting plan will come with powerful firewalls to safeguard your site against hackers and also provides extra security features such as security software/SSL certificate to keep your site completely secure.
How does cloud hosting help your e-store?
Speed
Magento cloud hosting has evolved over a period of time and a lot of big brands are using it for years together. Your e-store hosted on a cloud server offers high speed, enhanced bandwidth, storage, and computational power.
Reduced costs
Yes, Magento cloud hosting is cheaper and it lets you use the data which saves your time and money. Also, you pay only for the features you utilize which directly reduce the costs significantly.
Highly Adaptable
When you use a cloud hosting plan it helps your business grow as it is highly adaptable to different business needs, high traffic, seasonal increase, etc.
Security
Security is another concern for any e-commerce business. Magento cloud hosting offers high security than any other hosting platform.
This helps your site stay secure against hackers.
Efficient data recovery
Your data are valuable and thus cloud hosting helps you know how and where to store your important data. It enables file syncing etc so that you can easily recover your lost data is lost accidentally.
The benefits of Magento cloud hosting are plenty and it helps your business grow and offers high security too.
Related Post: