The world is slowly and gradually overcoming the Covid-19 pandemic wave that has shattered the normal life of people, in all unexpected ways. The world fought its battle against the Covid-19 virus bravely and unitedly.
Coronavirus pandemic waves have affected human life drastically. People resorted to "social distancing", "cutting down social gatherings", "from shaking hands to Namaskar", "wearing a mask", "working from home", and whatnot. The pandemic wave has redefined our life and lifestyle.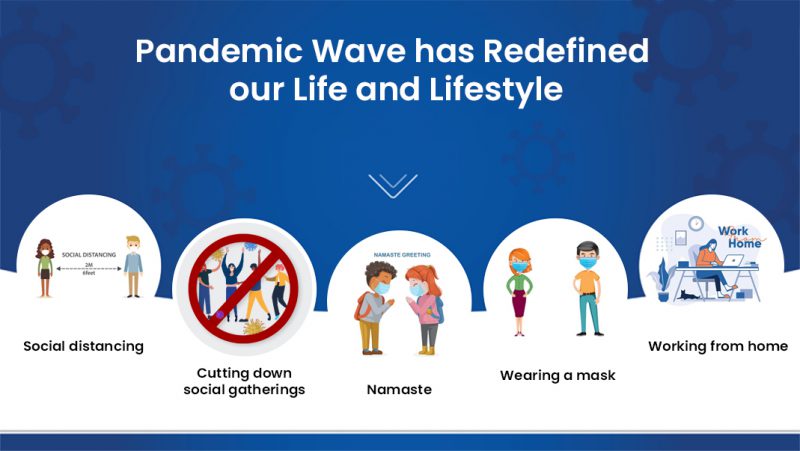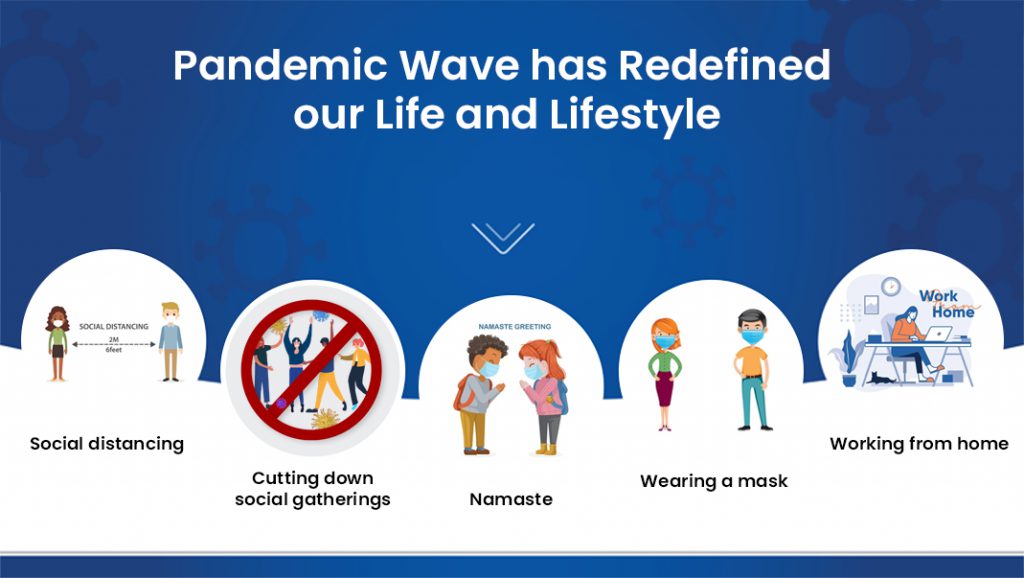 The year 2020, will never be forgotten by the people who witnessed the Covid-19 pandemic wave. Along with our life and lifestyle, the pandemic wave has also affected the economy, consumers' buying and shopping behavior, mode of choices, and above all the priorities of life.
It was not at all a good experience for the small business owners, laborers, and such businesses who need a physical interaction between the consumers and service or product providers. In such a scenario, where the economy was slow and deteriorating, this covid-19 pandemic has led to an unprecedented surge in e-commerce and accelerated digital transformation.
The world has seen unforeseen growth in digital transactions, e-commerce shopping, digital entertainment, digital education, digital office meetings, and what not digital. No one has ever envisioned or anticipated this much rapid growth of the eCommerce market and people who have never experienced online shopping have also become the regular buyer, so the audience of the eCommerce market player has increased and will keep on increasing with more and more internet penetration and ease of shopping.
If someone asks, what is the effect of the Covid-19 pandemic on the eCommerce business, or how the Covid-19 pandemic has affected the economy of an eCommerce business? The answer is it affected drastically in a positive way.
The reasons that can be held responsible for an unimagined growth of eCommerce shopping amid the pandemic can be listed below:
No Physical Interaction
Flexible Payment Easy Mobile Shopping Trend
Exposure To Other Shopping Options
Easy Price and Product Comparison
Time Saver
No Need to Step Out
Easy and Safe Monetary Transactions
Doorstep Delivery
The pandemic has panicked people to step out especially for shopping, as they don't want to take a risk with coronavirus, and thus resorted to the mobile shopping trend.
Amid this growth of eCommerce business, website owners and online store owners have also become aware and concerned about making their digital presence strong and easily reachable to the target audience.
Magento is a kingpin of eCommerce stores with its advanced features and eases in the development and maintenance of Magento stores. The Magento store development combines strategy, innovation, and creativity, that gets infused by the Magento team.
The Magento developer focuses on how to give the best result to the client, making them run their online website and eCommerce website smoothly and successfully with user-friendliness to give a pleasant online shopping experience to the customers.
What eCommerce Players Need to Focus on To Boost Their Business Growth?
First of all, they need to focus on enhancing the customers' user experience with their online store. The more they find it easy to shop online the more your business will grow. During the process of Magento eCommerce store development, the Magento certified developer emphasizes more on technicality as well as making it user-friendly.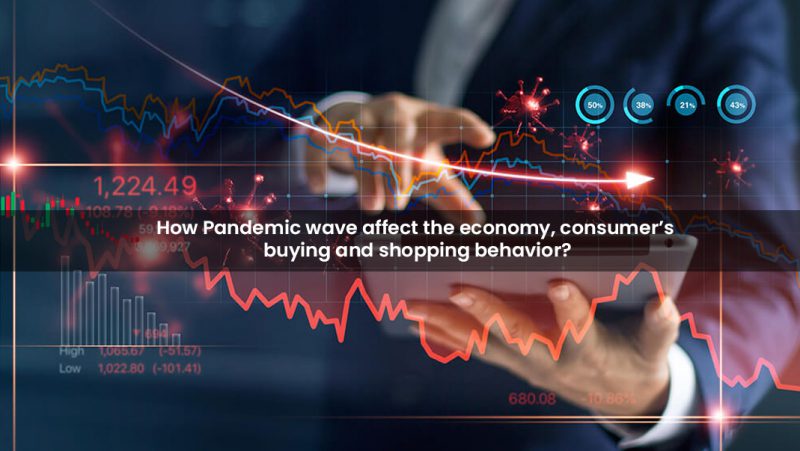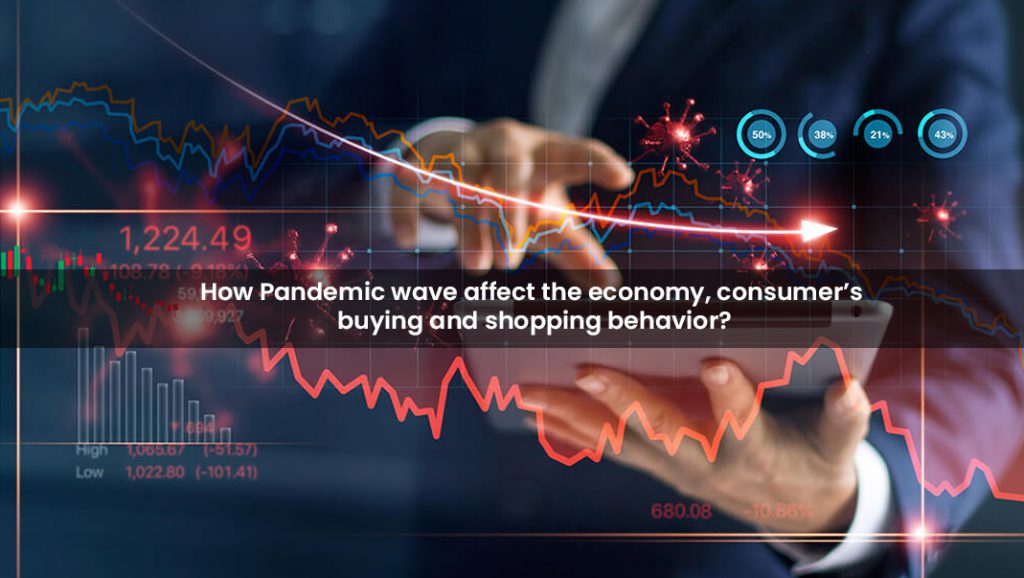 The digital players need to focus on these important factors to increase their sales and committed customer base.
Magento Page Load Time
Mobile Shopping Trend
Flexible Payment
Artificial Intelligence
Magento Page Load Time
Survey reports and data suggest that if any store page takes more than 3 seconds or more than that to load then customers abandon the site.
The first step you need to take is keeping an eagle eye on the website speed and performance and tracking the customer activity to understand website performance as well as to analyze customers' shopping behavior.
The page load time of the website also matters for search engine ranking, a low speed adversely affects the SEO ranking. As of now, Google also considers the loading speed of the website for the ranking.
Keeping load time boosted can help you get more conversions on your eCommerce website as customers aren't tolerable the waiting and can skip to another brand or website to shop.
As per the data, by enhancing the mobile site loading speed from 8 seconds to 2 seconds, the "conversion rate could increase by 74%."
Along with financial impact, the Magento page load time can also affect the brand reputation and user experience of the customer, which can cost you many potential customers abandoning the website without making any interaction.
A delay in website loading can also negatively affect the user's session depth. The data also suggests that having a fast-loading speed of a page can reduce the operating cost of an online store.
Mobile Shopping Trend
Undoubtedly, the Mobile shopping trend is going to dominate and helm the eCommerce market in upcoming years. Though it is currently ruling and booming the market, in upcoming years it's going to expand its dominance.
With growing time, smartphones have become an essential gadget everyone holds for many purposes. As people are spending more and more time on mobiles, and with high-speed internet penetration, we can foresee online sales through mobile, keeping the mobile eCommerce trends in 2021 ahead of all shopping trends. It won't be an overstatement to say the majority of the online market in 2022 and 2023 will witness traffic from mobile shopping apps.
To enhance the mobile shopping experience digital players, need to emphasize the following problems that are creating hurdles in delivering a better mobile shopping experience to the customers,
Loading Speed of Site
Small Texts
Smaller Images That Required to Get Zoom in And Out
Limited Functionality on Mobile App as Compared to Desktop Mode
Inadequate Product Information
Focus on mobile-first technologies like Progressive Web Applications (PWAs) if your mobile web store is not having many conversions as compared to the website. PWAs provide an app-like experience in any web browser as well as it also helps in increasing the loading speed and enhancing search engine rankings.
All eCommerce website owners need to make serious attention and customization in delivering exclusive user experience to customers shopping through mobile, as the future of mobile shopping trend is blooming with extreme capacity in upcoming years.
Flexible Payment 
A limited payment method can surely limit your business sales, especially in an online business, where customers can easily flip to other brands or eCommerce websites with just a click.
The pandemic wave made us understand the importance of money management. The customers understood the importance of saving and the business administrator understood the importance of cost-cutting and making available flexible payment methods to customers.
As online store owners, we need to understand that not everyone owns a debit or credit card, on-hand cash, or banking facility so customers need different payment methods. Understanding this, store owners must provide flexible payment methods, to meet the customer's needs.
Also, the choice of payment method differs in different demographics, and if you want your business to reach customers across the globe, you need to understand the preferred payment methods of customers.
Having a rigid or inadequate payment method will surely cost you losing customers and lesser conversions. To boost your website revenue and online business growth you must resort to and offer flexible payment modes to online customers.
Artificial Intelligence 
The Internet has made the world a smaller place, and eCommerce businesses are keeping no loopholes in making the best use of technology, the internet, and Artificial Intelligence (AI) to make their business grow by giving the best user and online shopping experience to their customers.
The eCommerce players are taking the best advantage of Artificial Intelligence (AI) to personalize the customers' shopping experience. The survey suggests that customers get attracted to the brand or eCommerce store with personalized recommendations.
Artificial Intelligence (AI) allows organizations to provide personalized product recommendations, promotions, and content, making them understand the customer's behavior, analyzing the preference that can help them recommend the product of their choice and preference, that can help for easy and high sales.
AI can be useful to eCommerce in many ways like,
Understanding Customer's Behavior
Analyzing Customer's Preference
Content Management
Warehouse Management
Personalizing Shopping Experience
Analyzing The Customers
Implementing and executing the above eCommerce learning for your online business growth and enhancing your customers' shopping experience should be your foremost aim.