Enhanced Store with Latest Magento Version, Sales Improvement, and Customer Experience.
Magento 1x to Magento 2x Migration with New Look & Feel Design and Exclusive Features in Magento 2x. The site is in two languages, Dutch and English.

The Mission
XIP Professional is a high-end and animal-proof makeup brand developed
in the Netherlands and produced in the UK. XIP Professional has been developed
for women who find quality, elegance, and beauty extremely important. With
the help of professional Make-up Artists, they have created an XIP world that
every woman wants to be a part of.
"They are the most responsive and knowledgeable Magento developers I have worked with. I'm continuously impressed with them. It's like having a developer in the next room."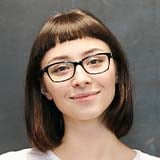 CHRIS BRILL