Custom Magento 2 Highly Customized with 15+ Multi-Store Development with Magento 2x Latest Version.
We have done complete migration from Magento1 to
Magento2 with all products and categories, customers
and sales data and with lots of customizations. Increased Sales with Automated System and Magento Cloud All Data integration

The Mission
Sitcon is a leading security equipment company. They sell different types
of products like GPS tracker, Spy cameras, security cameras, voice
recorders and different types of security products.
"They are the most responsive and knowledgeable Magento developers I have worked with. I'm continuously impressed with them. It's like having a developer in the next room."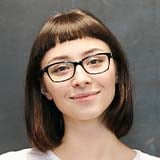 CHRIS BRILL