Personalized Product Design shopping experience with Magento Community Edition.
The website was made from scratch with the best look and feel
and the features for smooth customizations of the product.
Personalized Apparel by the custom solution to end customer. Automated Process for custom shopping and shipping products.
Customized Solution for Personalized needs for customer and integration.
The Mission
Right Gifting has the most innovative, durable products which can go
with any age group, events, celebrations, and even as return gifts.
They update the new arrivals at regular intervals and a large number
of customizations are available with the new products. You can see
the product when it is customized before the order is placed.
"They are the most responsive and knowledgeable Magento developers I have worked with. I'm continuously impressed with them. It's like having a developer in the next room."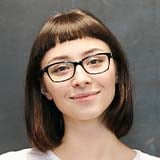 CHRIS BRILL