Looking for custom Magento development company ?
VDC is a recognized name for providing Magento 2 custom solutions, themes, and extensions across western regions as well as in Indian market. Today, 2,00,000+ merchants on the web entrust and run ecommerce store using the Magento® platform. And we understand that it is very necessary for each business niche to adjust options, configurations, ambience and functionalities which are according his own shop.
Consult us for any sort of problem - whether you want proficient Magento installation, discreet shipping features or you are in need of custom module development, Magento developers at VDC can transform and automate business process from nuances so that it becomes more adoptable in your environment.
Types of Magento / Magento 2 customization services we cater
Magento template development
Custom Magento integration (with Netsuite, Dynamics CRM etc.)
Magento store Redesign & UI/UX Revamp
Magento store new feature/module addition
Expert Magento Installation & Setup for multi-store ecommerce
Magento backup and maintenance services
Magento related any bug-fixing
Magento module customization / upgrade
Highlights of our quality-rich and best Magento Customization service
We act as one-stop guide to build and customize all your ecommerce stores at par, rather just selling code-snippets. You get the complete ownership over source-code after completion. We run automated and manual tests and make sure that customization delivered by us is befitting your specific system. You are assisted with dedicated technical as well as non-technical persons to solve all your queries. We generate plan oriented, desired solution as opposed to expecting technical inputs from clients.
Why work with VDC for Magento 1.x / 2.x Customization ?
24*7 technical support
Our rates are competitive
Industry standard practice
Optimized user-experience, assurance of load/speed test
Custom solutions compatible with all modern browsers
Transparent workflow
"Your team made it perfect. Magento developers at VDC speaks in non-technical jargon free language that a layman to IT industry can understand and digest. They are quick and efficient in delivering 360 degree flexible customization for Magento sites. For my project, I have received full ROI."
Testimonials
"We started our journey on a blank sheet with three guys at VDC. They got us fully responsive Magento 2.0 website with all new features plus existing data. We simply can't thank VDC team for the work done for our ecommerce store while not breaking break bank balance considering the cost of similar nature projects."

Testimonials
"I couldn't be happier with my old website. VDC gave value to my business by nurturing awesome customization in theme and related areas. Team also assisted me in understanding what I need. Developers at VDC are truly professional and i will surely hire them in future."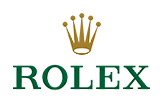 0
Reviews & Feedback
0
Projects Completed
0
+
Happy Magento Team
0
+
Countries Tie Up